Trade Bulk Buy C80R All in one camera & lens cover - Reversible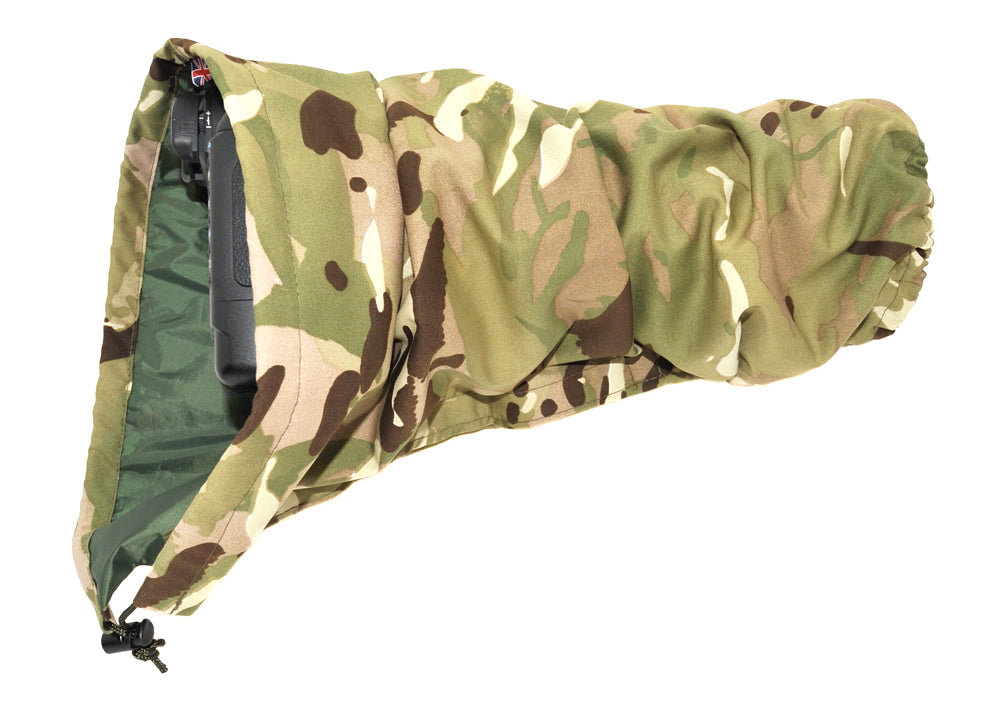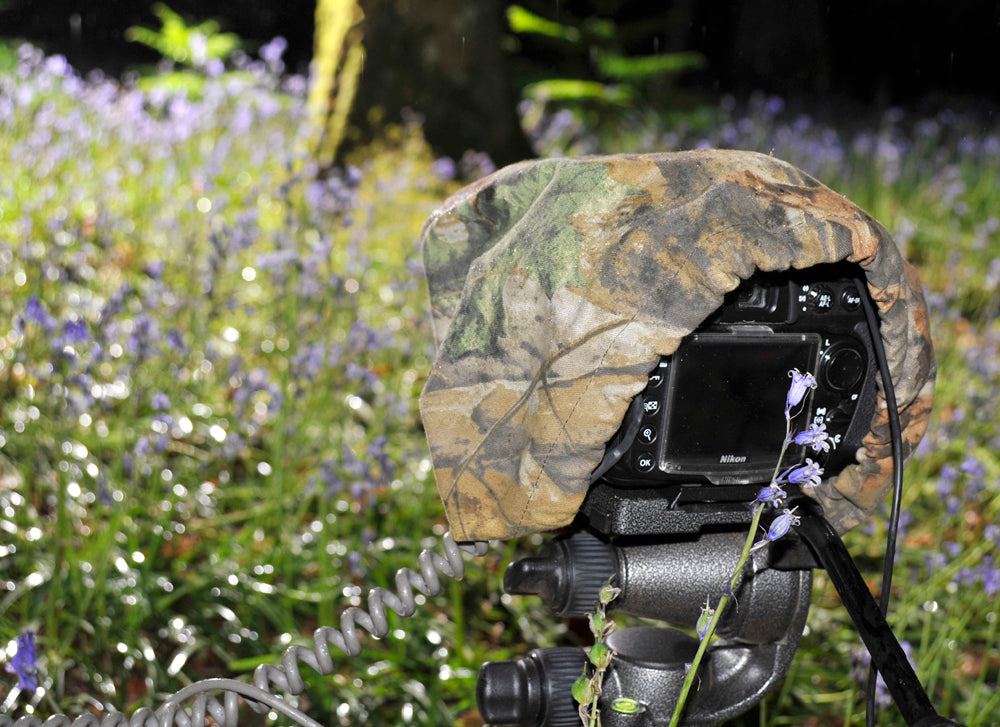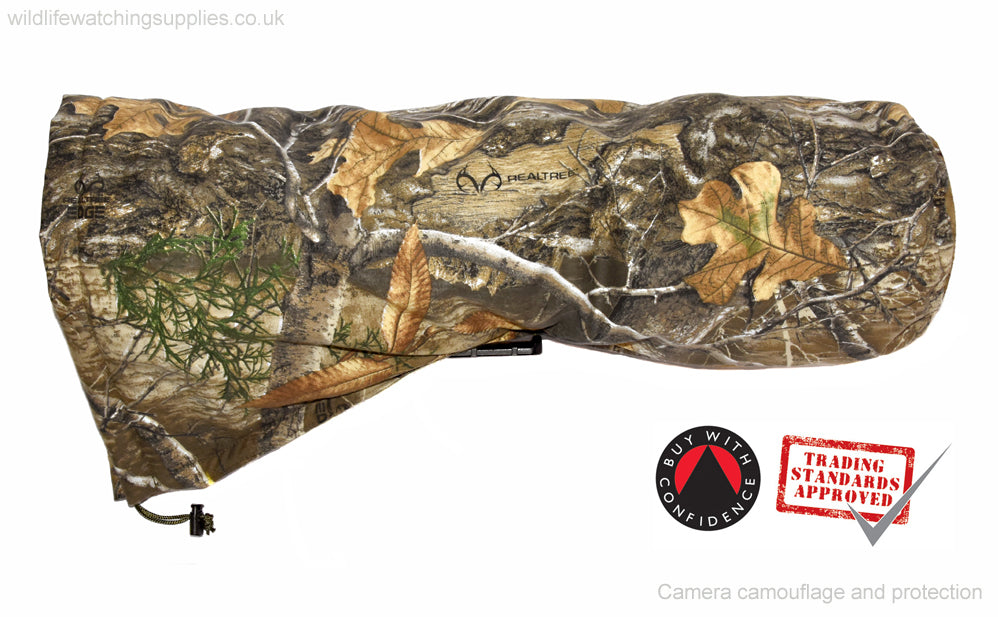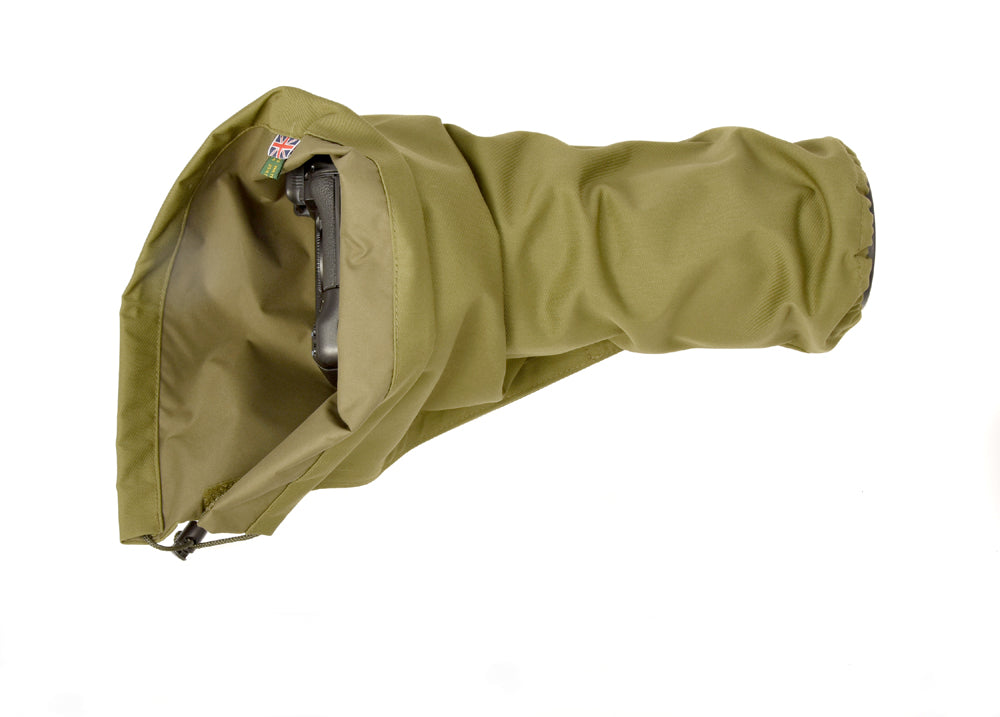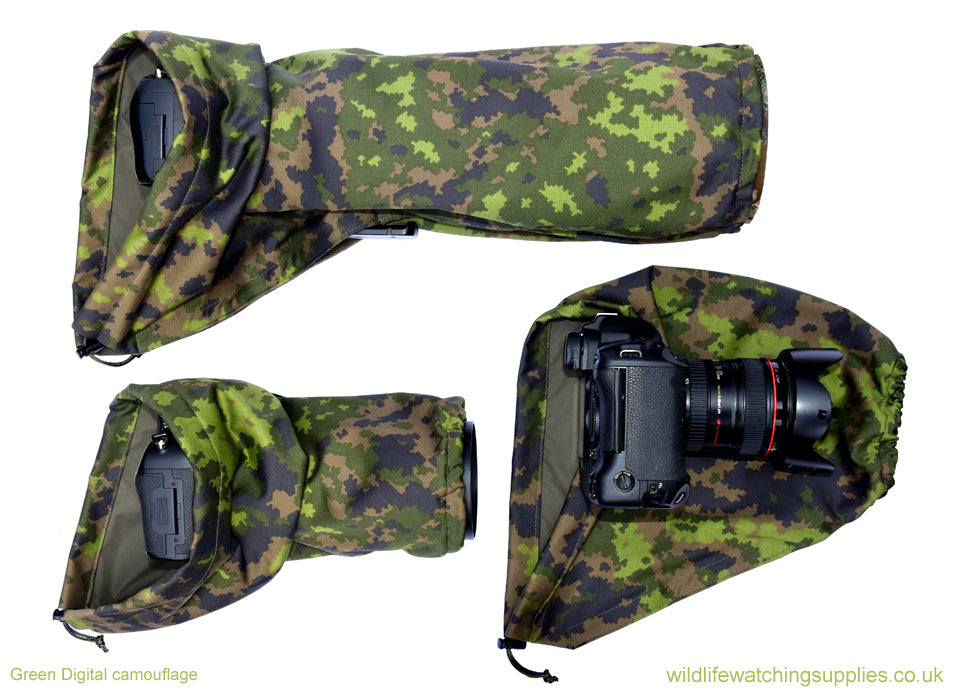 DOUBLE LAYER Reversible cover in proofed polycotton on one side and waterproof olive pu nylon on the other.
Keeps you going while other photographers have packed their cameras away.
Available in Realtree Edge, Green Digital, Snow and Australian Multicam. 
Elastic fit around lens hood and draw cord back. Designed as a loose protective/camouflage cover for your camera and lens. 
Cover sizes
Our Camera & Lens cover sizes allow for the camera body and for the cover to be drawn up at the back of the camera. Our sizes also allow for the use of converters. We give measurements for the max size of lens plus some lens examples in the size options below.
Access to your lens
Our covers have a Velcro opening along the base to allow for a tripod foot to come out and for you to get your hand inside the cover if you use your lens on manual. You can also use the focus/zoom ring through our covers.
Wildlife Watching Supplies