C62 Zoom Sleeve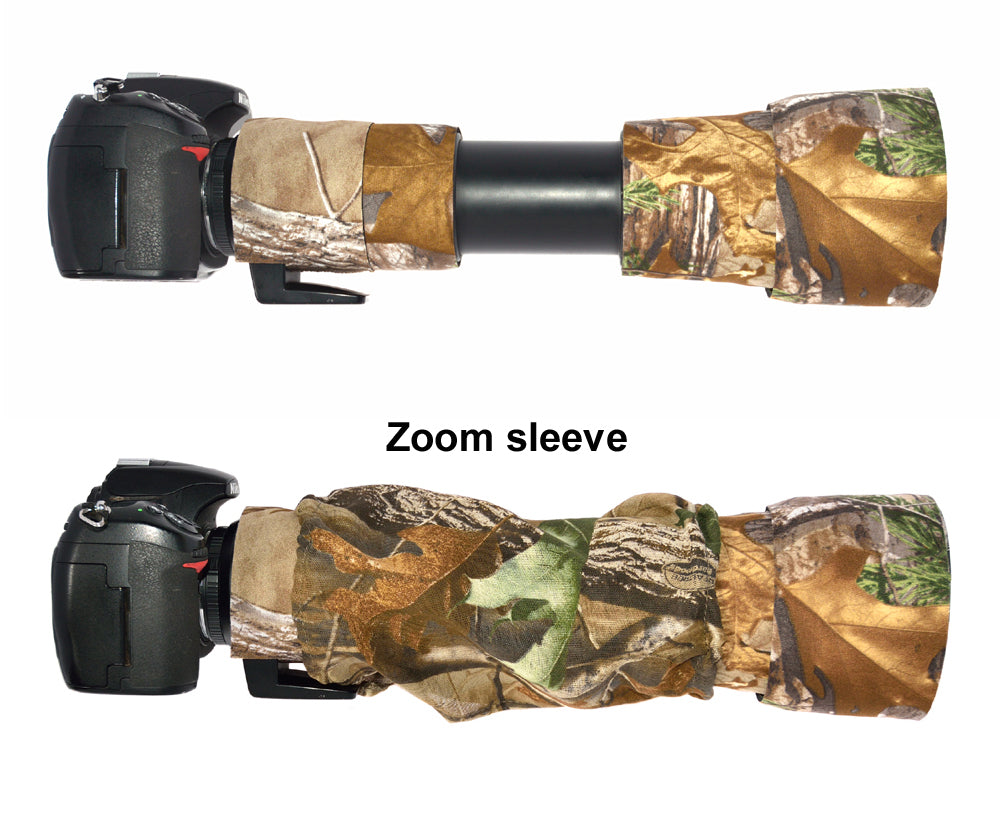 Zoom Sleeve (Lens zoom range cover)
Our zoom sleeves have been designed for use with lenses that have a fitted neoprene set.
Perfect for camouflaging the extending zoom range of your lens.
One size - elastic fit.
Opening along base to get your hand in to adjust the zoom control.
Made from a lightweight hardwoods green camouflage fabric which bunches up when closed and pulls out when lens extended.
Wildlife Watching Supplies