C31.1 Long & Low Dome Hide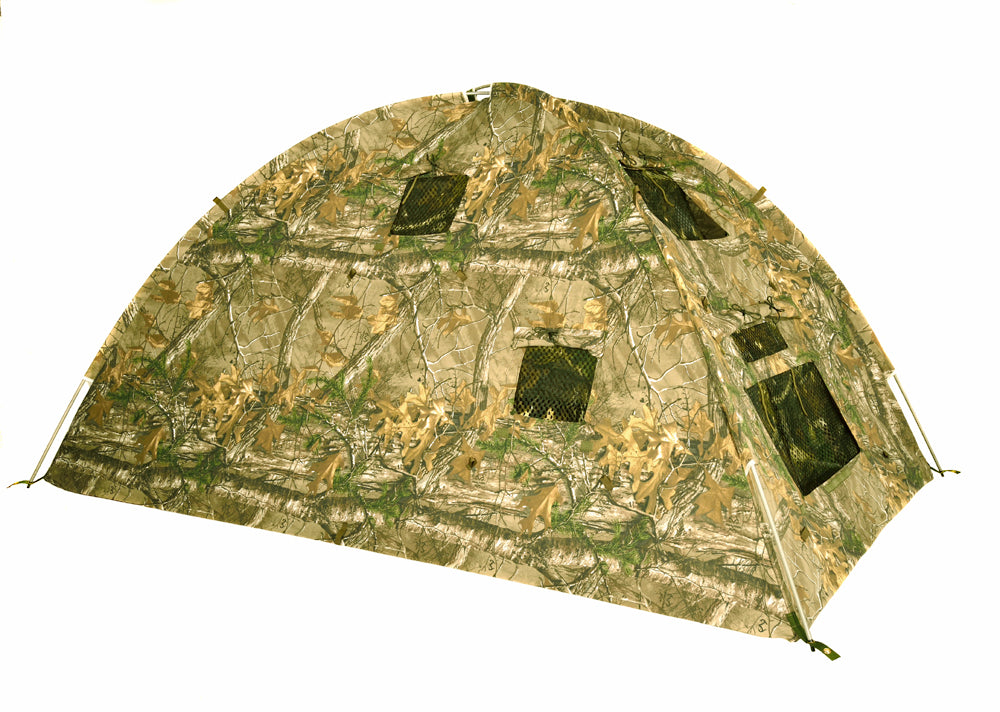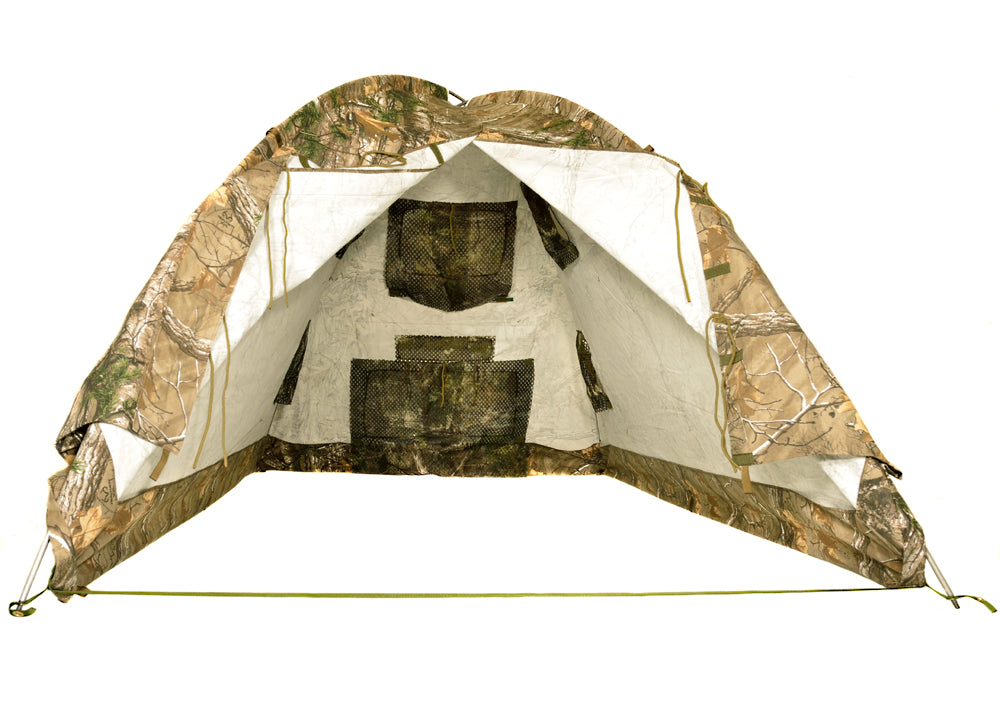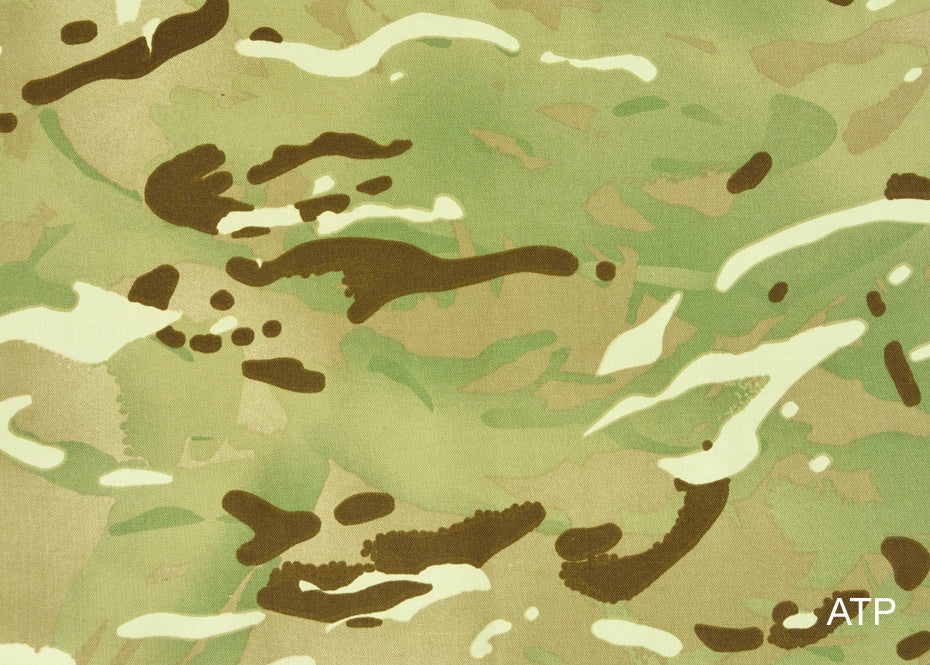 Made from proofed and breathable material in Realtree Edge, or All Terrain Pattern.  
The long and low dome hide is 2.15m long, 1.25m wide, 1.1m high with pockets around the base. 2 front windows. Ideal for low level photography. 
CUSTOMISE YOUR HIDE 
Zip back door (heavy duty zip with flap) in place of the tie cords and Velcro tabs.
Larger side windows to match the front window size. Left & right (when sitting in the hide)
Wildlife Watching Supplies