B29 3D Camouflage Leafy Suit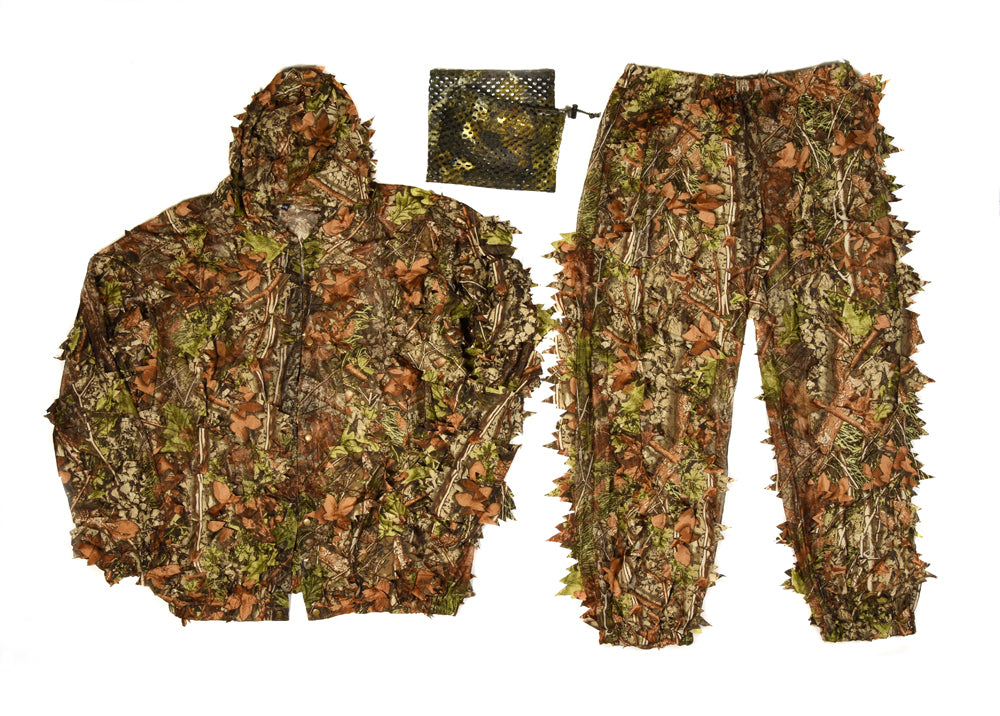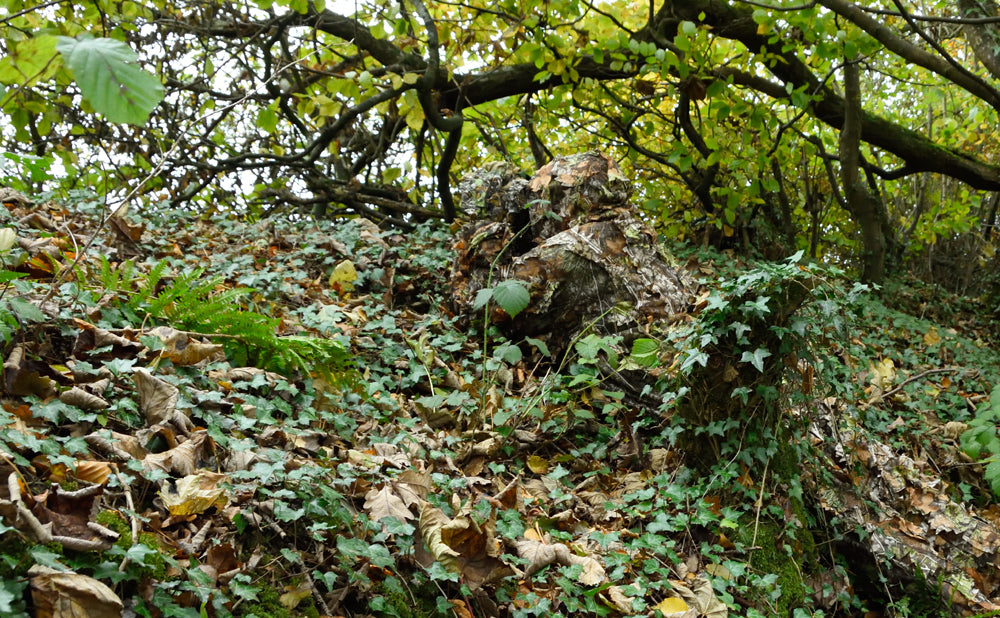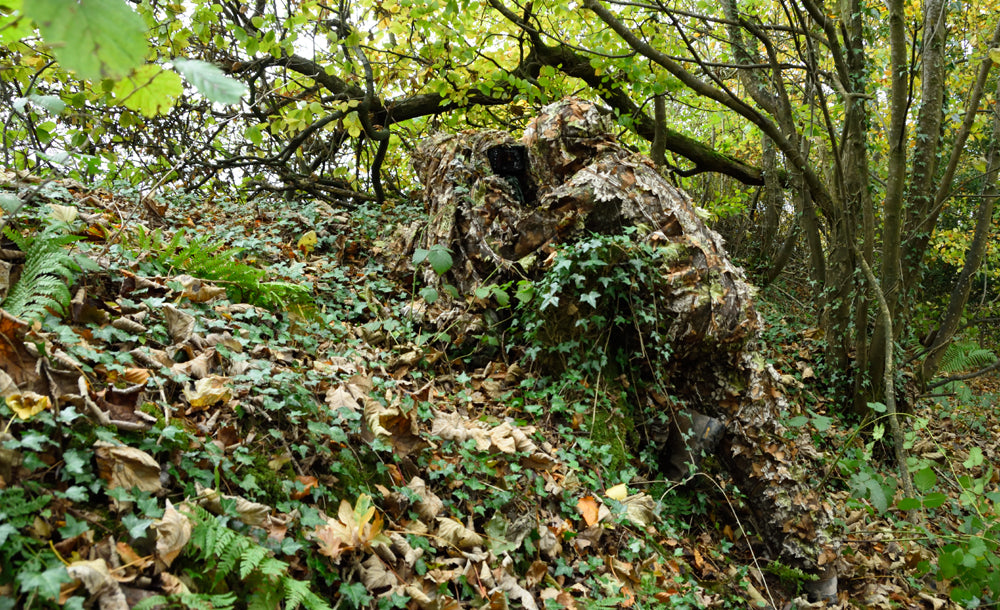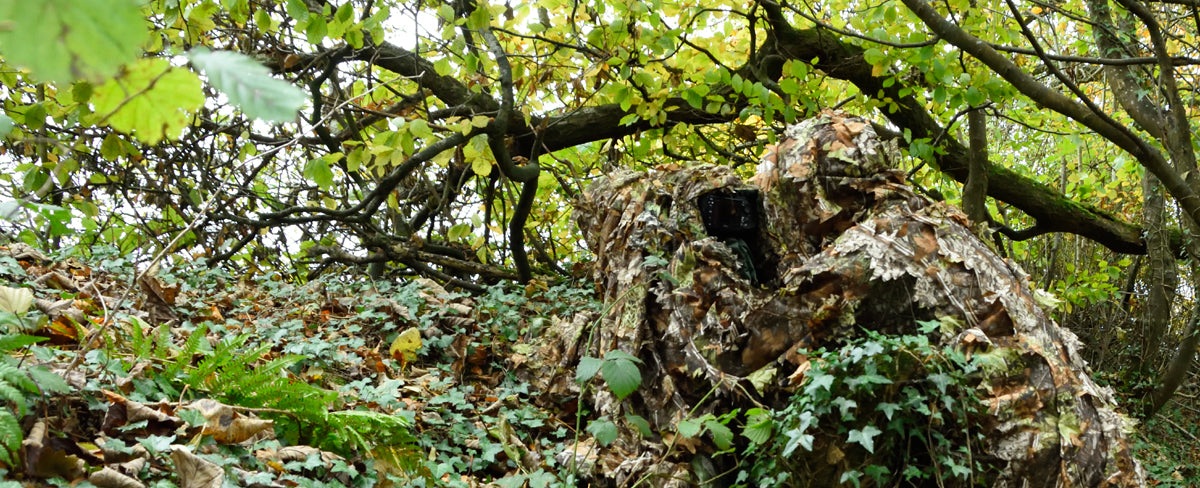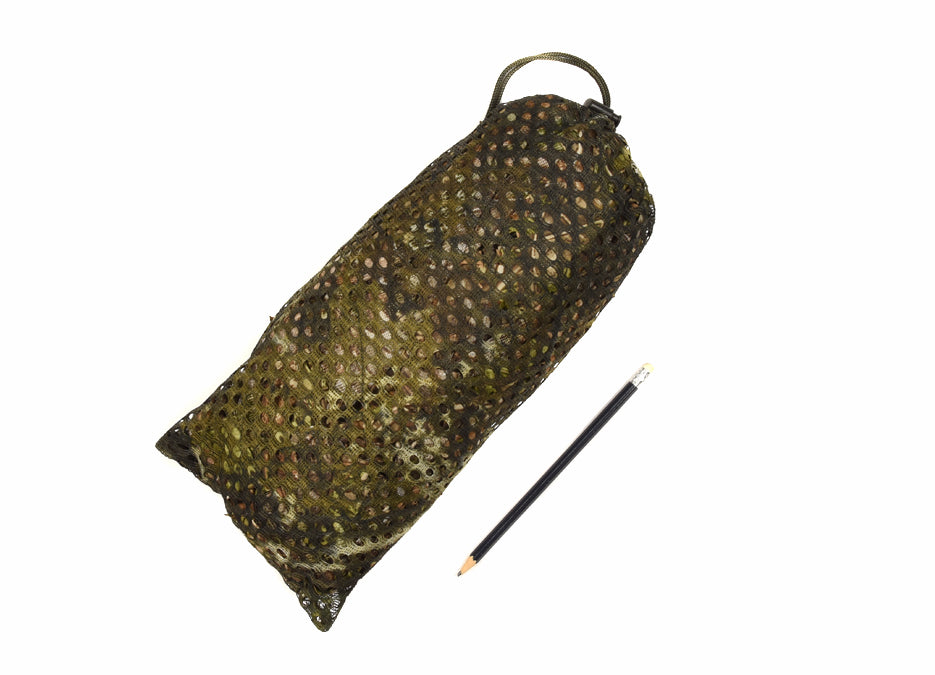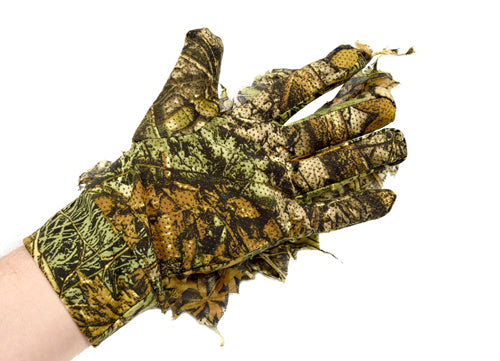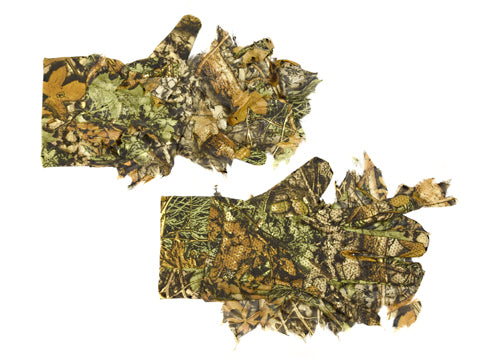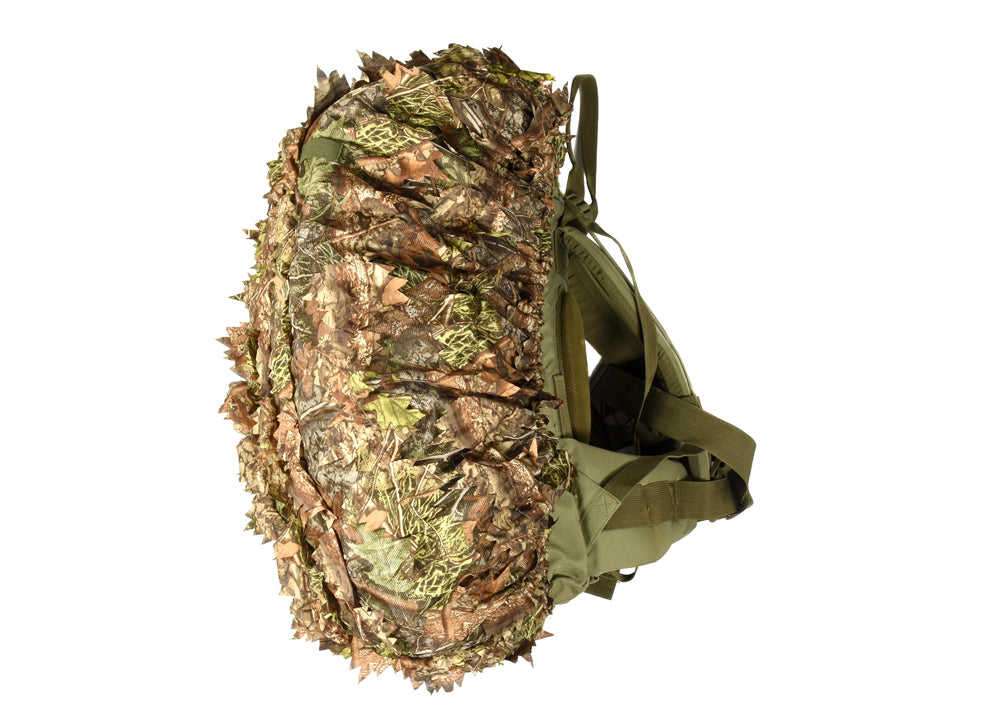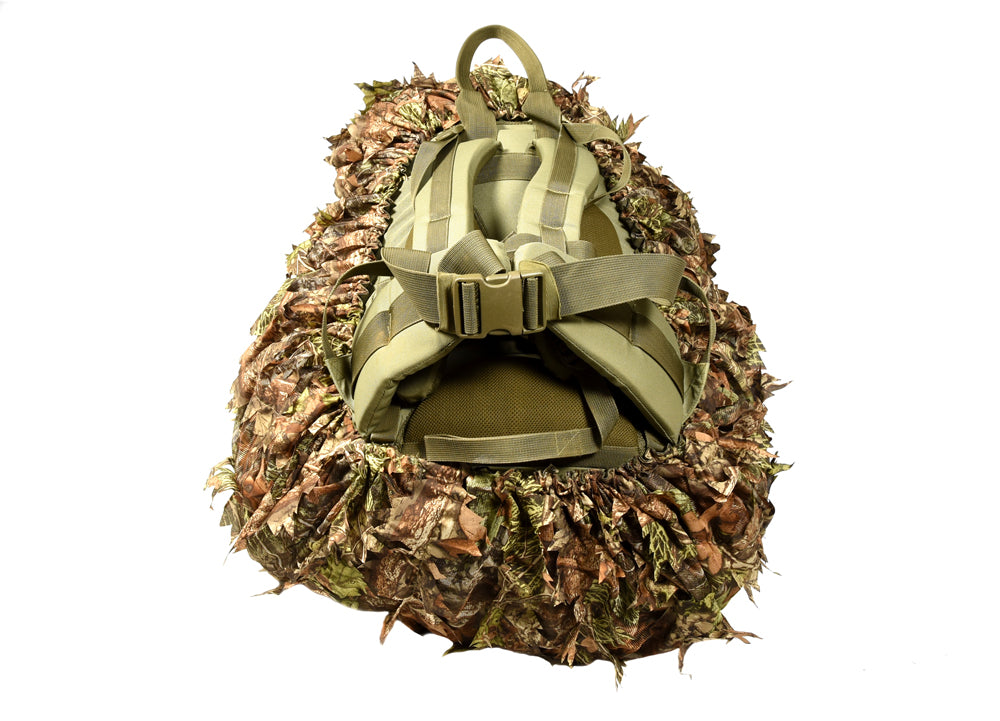 Jacket with hood, trousers and draw cord scrim bag.
L/XL Pack Size 27cm x 13cm (10" x 5") dia.
2/3XL Pack size 28cm x 15cm (11" x 6") dia.
Available in sizes L/XL up to 5'-10" tall, medium build packed weight 500g
2/3XL up to 6'-2" tall, medium build packed weight 540g
Our new leafy suit is a product we buy in and have added the scrim carry/store bag for ease of use.
3D Leafy suit in the innovation all season camouflage design. Super lightweight and compact, the leafy suit breaks up your shape and outline blending you into the natural background. The suit is designed to go over your normal outdoor clothing and comprises jacket with hood and trousers in a scrim store/carry bag.
Also available in the 3D Leafy fabric is our D12 Rucksack Covers
Wildlife Watching Supplies