C30 Standard Dome Hide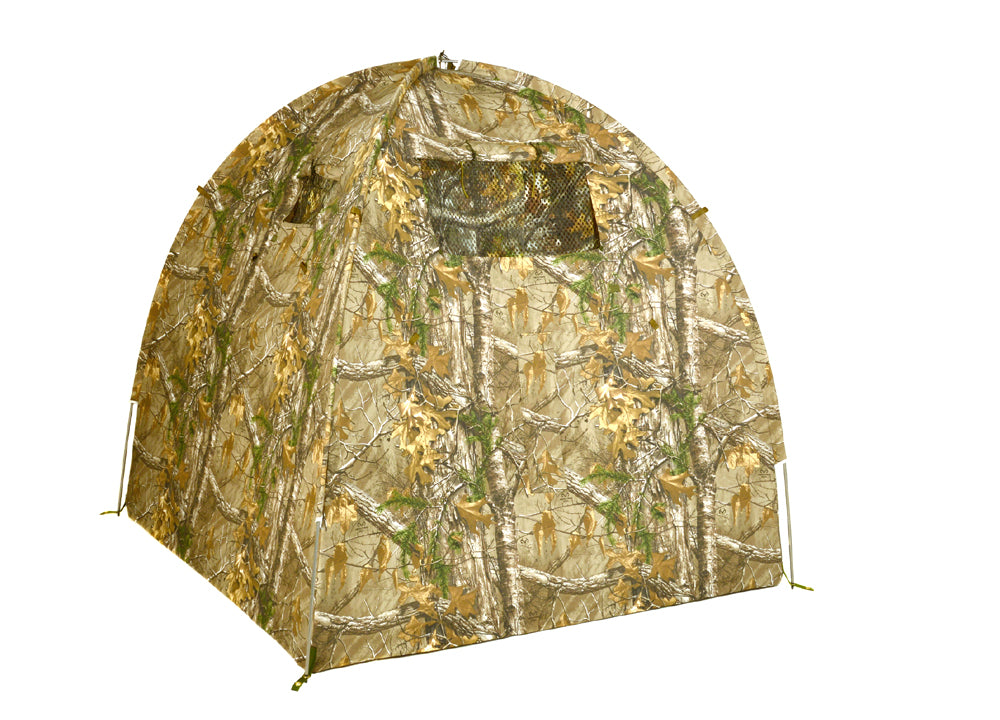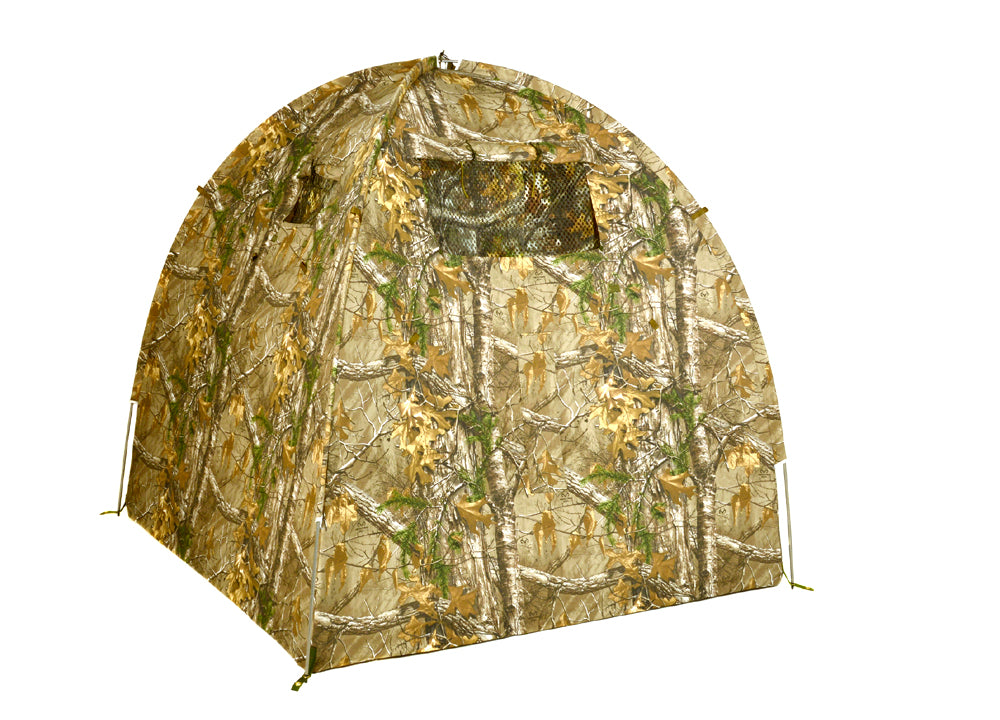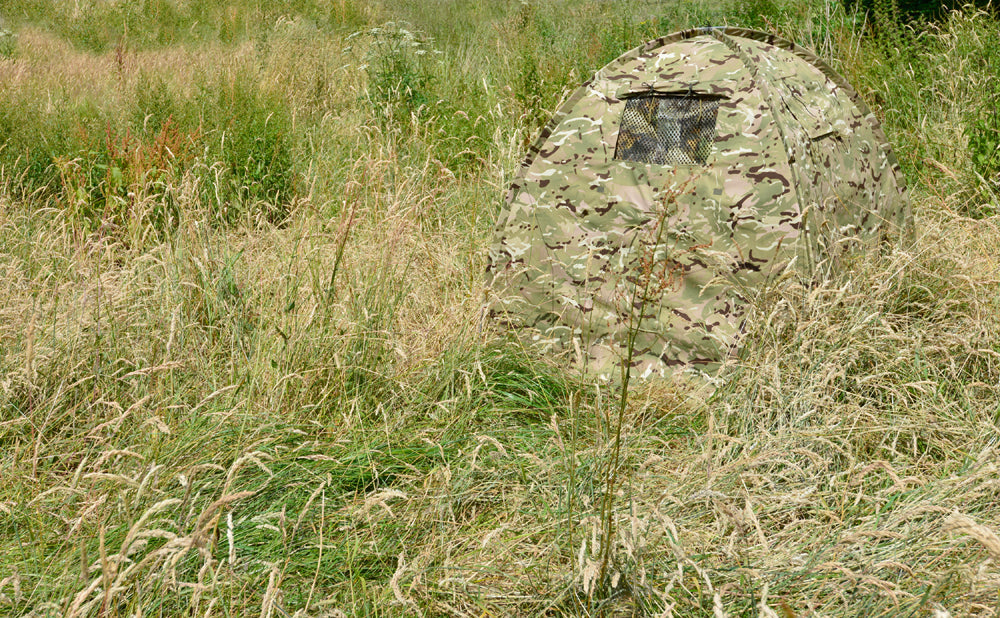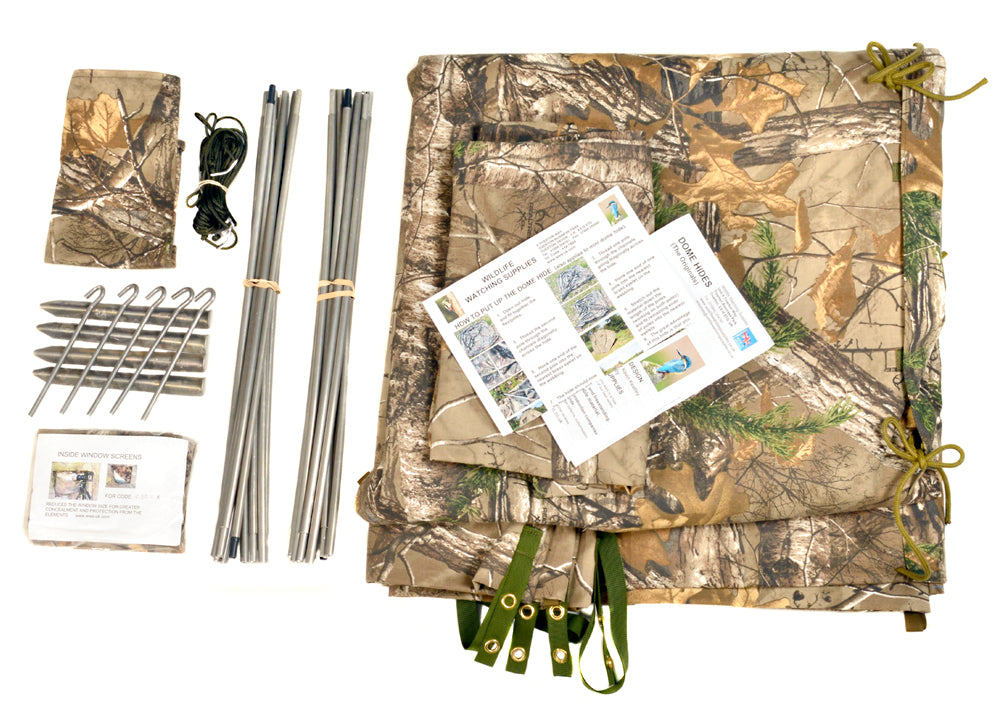 Made from proofed and breathable hard wearing polycotton in Realtree Edge (photo currently shows Realtree Xtra) or All Terrain Pattern.

I first designed the Dome hide back in the 1990's for my own wildlife photography and now they are used world wide by photographers, film makers and the BBC Natural History Unit.
The Dome hide is a free standing portable hide, has an Igloo shape that makes the hide aerodynamic in the wind and with no flat tops to puddle they are ideal to be left out on location as the rain or snow just runs off. For transporting, the Dome hide is lightweight and compact and can be put in a rucksack or strapped to the outside. The Standard Dome hide is 1.3m (4'-3") square at base and 1.35m (4'-6") high at centre, large front window. Tripod slit, side windows and central back door opening.
CUSTOMISE YOUR HIDE
Zip back door (heavy duty zip with flap) in place of the tie cords and Velcro tabs.
We also offer extras to personalise your hide for your photography or film making, larger windows, extra windows as well as the heavy duty zip for the back door. 
PLEASE NOTE - THE LARGER WINDOWS ARE ONLY AVAILABLE WHEN ORDERED WITH THE DOME HIDE

Wildlife Watching Supplies