Camouflage Tapes & Para cords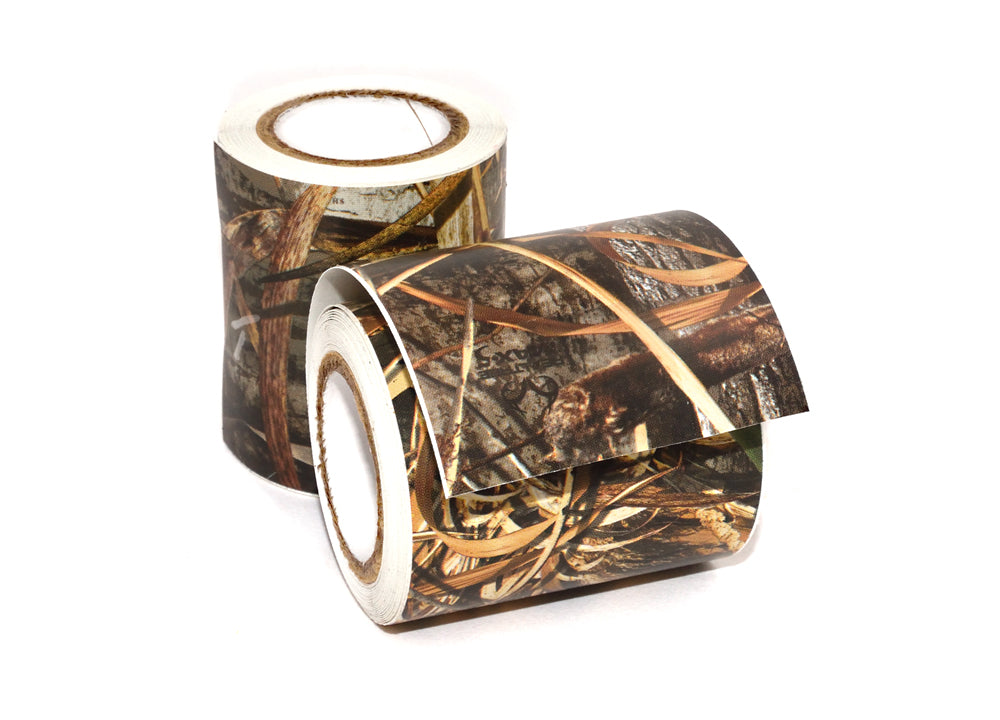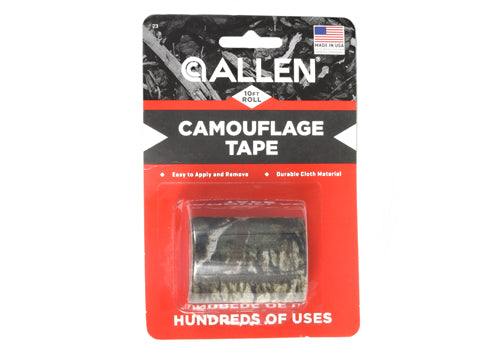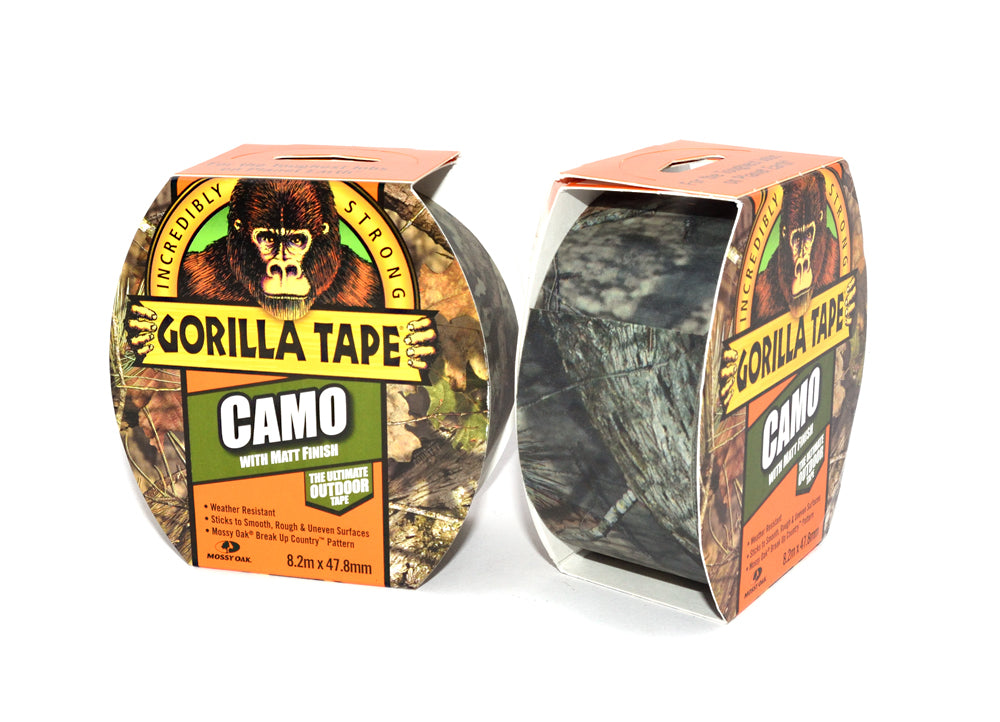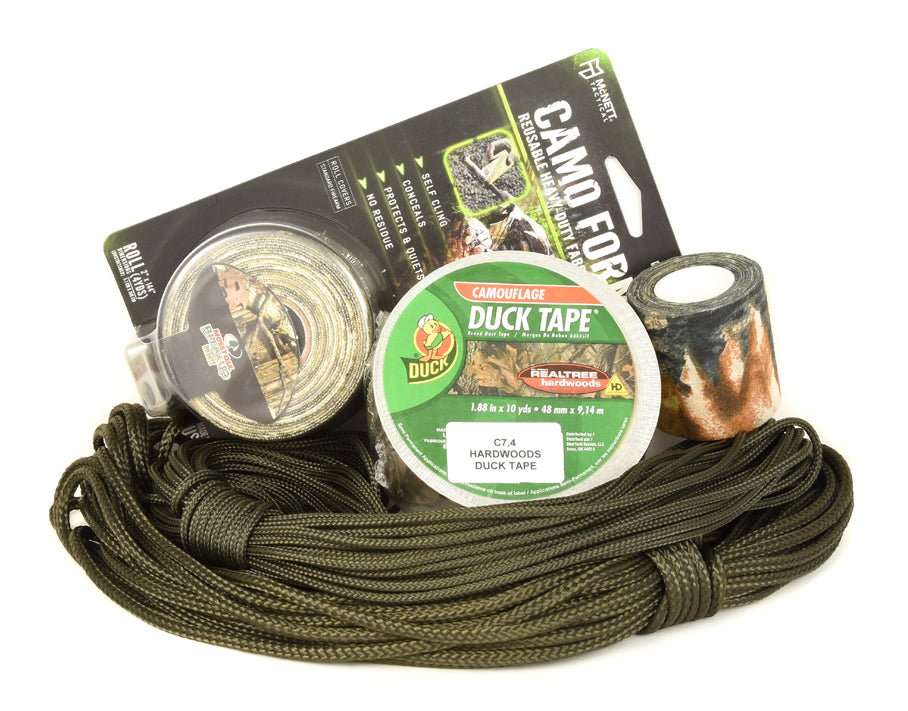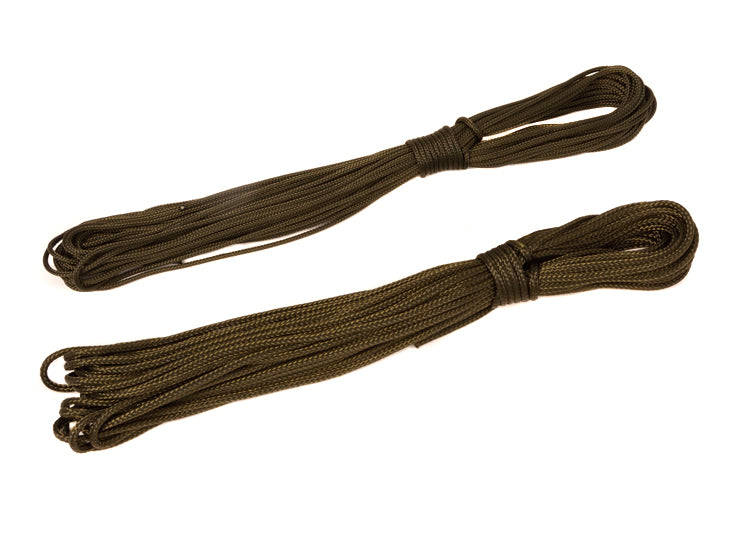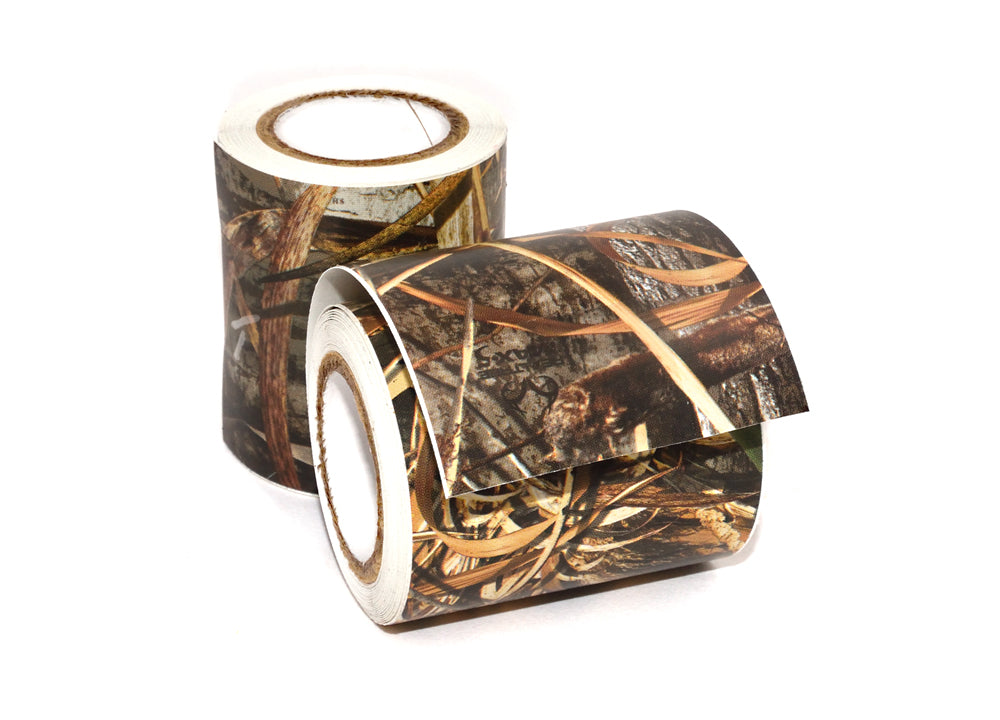 These tapes are ideal for camouflaging equipment. Reduces glare - breaks up shape and outline and the natural colours help blend your kit into the natural environment.
Some tapes may leave residue when taken off. We don't recommend that tapes are used on camera or optical equipment.
Alternatives to tape are our C80 'all in one' Camera and lens covers and our C38 Tripod leg sleeves.
C7.1 VINYL TAPE - Realtree Max. 50mm (2") wide, 3m (10') long
C7.3 MATERIAL TAPE - Leaf print. 50mm (2") wide, 3m (10') long
C7.4 CAMO GORILLA TAPE - Leaf print - 2" (47.8mm) 26' (8.2m) long
C7.6 CAMO FORM TAPE - 50mm (2") wide 3.66m long (12')
Self cling camouflage wrap - reusable - clings to itself not to your kit. Can stretch and shape to fit.
Protects kit from scratches and knocks, reduces glare, improves grip and insulates from cold or hot surfaces. Weather proof with a matt finish.
C8.3 - 3mm dia 15m hank 80g M.O.D. olive green nylon braid
C8.4 - 4mm dia 15m hank 120g M.O.D. olive green nylon braid
C8.1 - Alloy guyline runners for 3mm braid
C8.2 - Alloy guyline runners for 4mm braid
Wildlife Watching Supplies